I've been having some issues making a working android build of the vitals monitor using the pulse engine. When I just play it in editor, it works fine.
However, when I try to build to Android, it no longer works. The lines don't show up and the numbers don't change. In the android logcat, I get this error.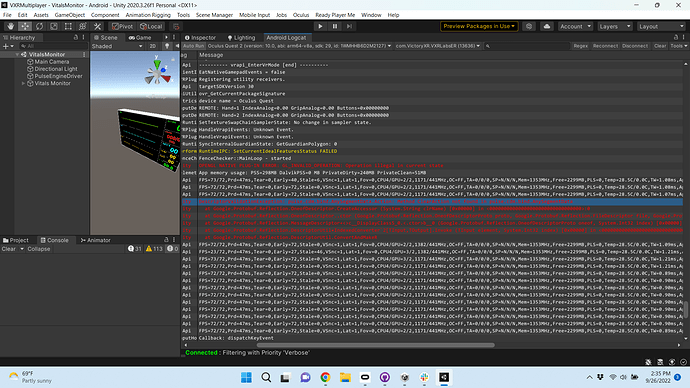 Does anyone have any suggestions on how to fix this issue?