Hello,first thanks for your contributions in imstk.
I want to realize the topology change of FEM or PBD 3D model. I know that PBDPickingExample demonstrates the topology change of 2D pbd model, but further I want to interact with a 3D model and change its topology.
I noticed that kitawre published an article based on iMSTK in 2019. "Towards an Advanced Virtual Ultrasound-guided Renal Biopsy Trainer".@sreekanth.arikatla You are one of the authors.
And I saw the product effect demonstration of this article on the imstk website, I cut a picture in which the puncture deformation of the kidney is what I want to achieve, but there is no collisionhandling related to the 3D model in imstk. Does this means The related implementation of this part is temporarily not open source? Or does it require some other efforts? Hope to get some advices.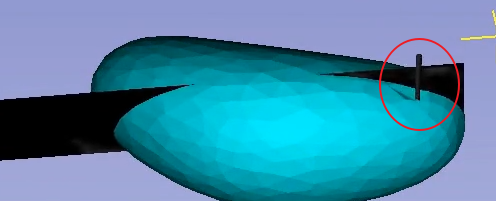 Medical simulation cannot be done without tissue deformation.