Hello,
I have returned with more Tension Pneumothorax related inquiries.
I've been running a lot of tests to measure the behavior of the engine after triggering closed Tension Pneumothorax and I've noticed that there appear to be some discrepancies with how the simulation handles male vs female patients. In general, scenarios that use female initial state files do not tend to show patient condition degrade and recover as significantly as male initial state files. I'm consulting with physicians on this project and according to them gender should not have a significant effect on the impact of Pneumothorax.
For my tests I used the desktop explorer version 2.0.1. I conformed my experiments to the model outlined in Figure 2.4 and Table 14 of the respiratory methodology documentation (found here: https://pulse.kitware.com/_respiratory_methodology.html). I only ran tests on closed Tension Pneumothorax and therefore left out triggering the chest occlusive dressing action. Besides that, each action is called in the time interval laid out in the above referenced table and chart.
Below are the results when testing with the initial state files DefaultMale and DefaultMale.
Results for DefaultFemale: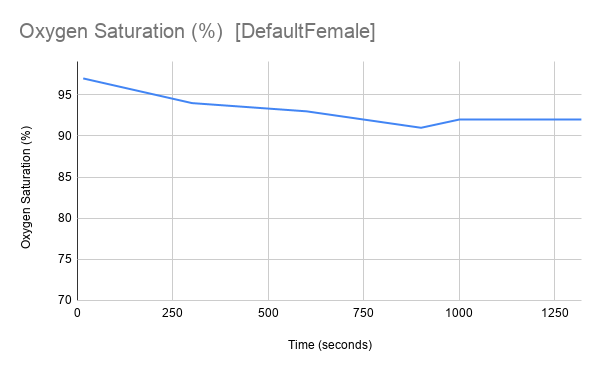 Results for DefaultMale: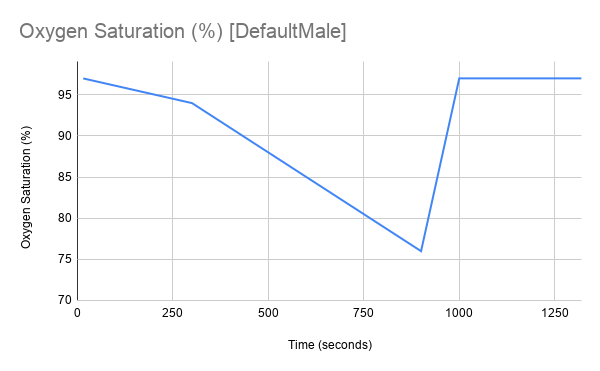 After noticing that a few different female initial state files did not lead to the predicted behavior we decided to run two trials using the included initial state file Gus; once as male and once as female. Below are the results.
Results for Male Gus: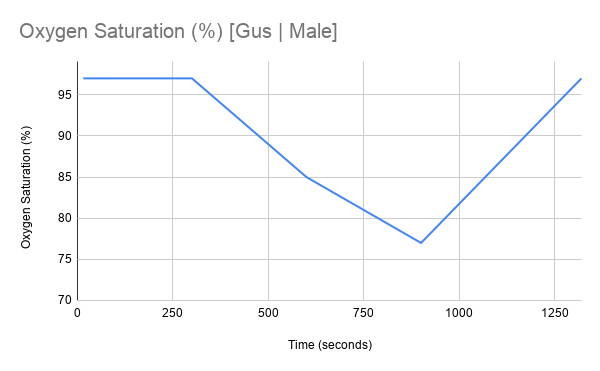 Results for Lady Gus: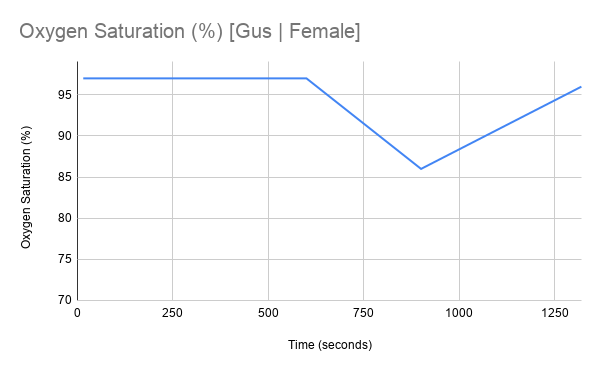 You can see that although the only thing that changed between these trials was Gus's gender, lady Gus was not affected to nearly the same degree her male counterpart was. This is especially evident in the oxygen saturation results. These results strike me as significantly different when considering the initial state files used were nearly identical.
I'm wondering what is driving these discrepancies as it's my understanding that gender should not impact the effect of Tension Pneumothorax on a patient.
Thanks in advance,
Mac