OS : ubuntu
Render Backend: vtk 8.2
In my application , the movement of the end effector controls surgical tool object position, and orientation in the scene. the femur bone will be grinded by end effector, Meanwhile the software need to render the grinding process. how can i implement the effect(JUST LIKE PICTURE BELOW) base imstk library?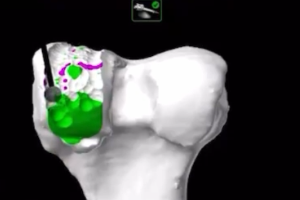 I had executed the example of "Example-Femurcut", because my computer doesn't support openhapstic, and i can't run it correctly.
can you give me an example to indicate how to use the library to implement my effect?
Thanks a lot!