Dear colleagues,
this message serves to invite you to submit a paper to the upcoming 2023 ANNSIM Modeling & Simulation in Medicine conference, which will take place from May 23-26 at Mohawk College, Hamilton, Ontario, Canada.
Please see the enclosed flyer for details, and feel free to email me with any questions.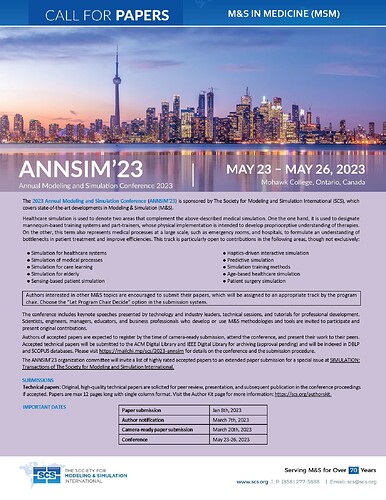 Best wishes,
Michel
Michel Audette, Ph.D.
Associate Professor, Department of Electrical and Computer Engineering,
Graduate Program Director, Biomedical Engineering,
Old Dominion University,
Norfolk, VA.
maudette@odu.edu; office phone: (1) 757-683-6940.