@tj.corona @Bob_Obara We've had some discussion of how user selections should affect the operation and attribute panels (and vice-versa: how those panels should inform the selection).
As a first pass, SMTK MR 1355 provides these controls: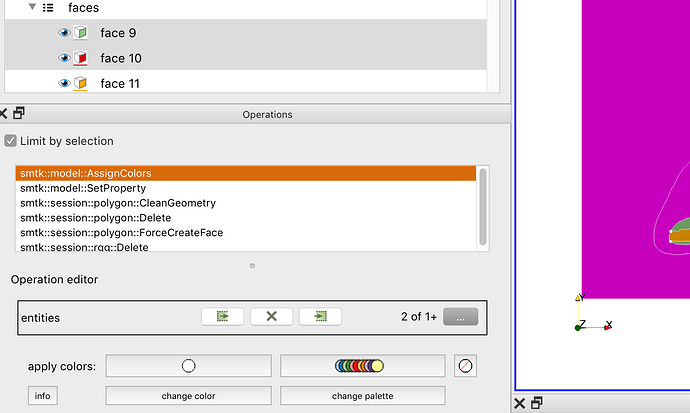 They only appear when you mouse over the item so that the UI does not become cluttered.
The MR is not final. At a minimum, I want to also (a) highlight the item members in the 3-d view on mouseover; (b) add some of the buttons to the modal popup as well as where they are located now in the qtAttributeView; and © fix the logic that copies to/from the selection to handle items that only allow a single value. Once these are done, I think the selection interaction would be in a usable state.
However, since we also discussed some other approaches to dealing with the selection, I'm posting this topic. Please build the branch and give it a try with the assign colors operation (which is all I have been testing it with).