I have been able to build CMB+SMTK linked to Qt 5.12 on macos 10.14 (mojave) using the Qt binaries from homebrew (i.e., a bottled build). I have not done extensive testing.
Dark mode seems to work.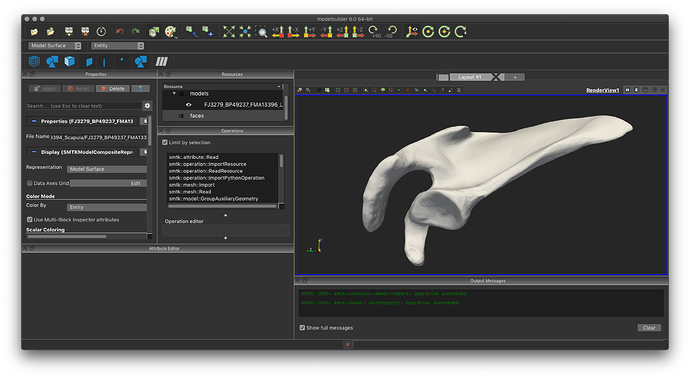 However, I did have to mark modelbuilder to run in "low resolution" mode, using Finder's information dialog: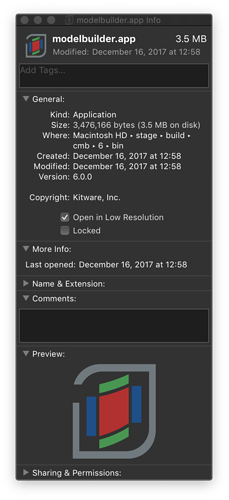 in order to avoid a rendering problem: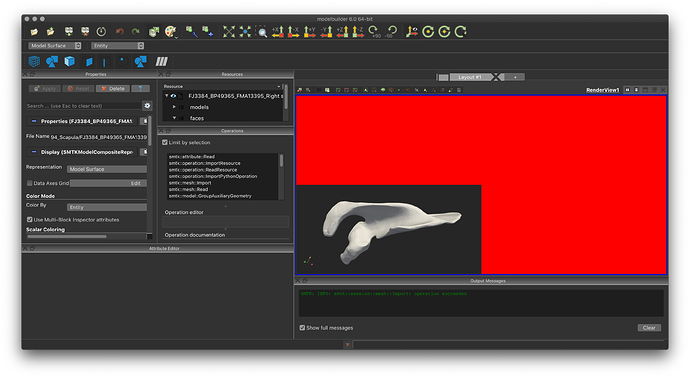 Note that the quarter-sized render area problem is independent of dark mode. However, this rendering issue only occurs when running the application in a debugger started in a terminal. Running the application by double-clicking never seems to suffer from the problem.
@cory.quammen This is the same rendering issue I have been having with ParaView (and is exhibited by the ParaView build in the modelbuilder superbuild). So at least I have a workaround (run in low resolution mode or start the app using Finder).